ExACT will streamline the process of optimizing your content to the specific needs of the learner.
Combine these capabilities into one easy to use product. Our platform provides one easy access for all your company's content optimization and correlating projects.
---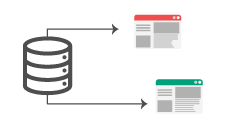 Store and manage targeted standards and educational requirements
Manage the correlations in-house;
House your content metadata in one convenient place;
Globally align content such as a single item or multiple resources either by standard(s) or concept(s);
The tool features dynamic ways to perform searches and filter your content based on Grade, Subject, and Key Term;
Save time and money by not being forced to correlate state-by-state;
No need to re-correlate each time a state makes changes to the standards. The alignments are maintained by EdGate so when standards are updated they are automatically and seamlessly reflected in the correlation performed by the publisher;
The correlations can be fully integrated into your system and are yours to keep forever.
---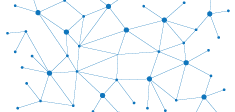 ExACT AutoAlign
As more and more content publishers have approached EdGate regarding the need to align thousands, and in some cases, millions, of educational resources, it became clear that we needed a solution that could handle high volumes of metadata, provides immediate results, and is cost-effective.
ExACT AutoAlign offers the following capabilities:
Analysis of metadata associated with a resource and recommendation of educational concepts from the EdGate Taxonomy.
The metadata in question can be the item's title, description, or other textual information provided by the client.
Concepts are associated with the resource and correlations can then be made to state or national standards using EdGate's patented process.
Recommendation of relevant keywords to aid in discoverability of the resource.
ExACT AutoAlign correlations are completed in a fraction of the time that a traditional correlation process takes, mapping to millions of machine readable standards in the EdGate database, including to the 1EdTech CASE identifiers.
API access or via the ExACT base Correlation Tool through subscription service.
ExACT AutoAlign relies on machine learning and provides the most relevant AI-based suggestions in relation to the resource metadata. EdGate subject matter experts (SMEs) use ExACT alignment tool to tag thousands of resources each year. As content is tagged, our system becomes more and more familiar with the relationship between metadata and corresponding educational concepts, making ExACT AutoAlign increasingly accurate.
Globally correlate content to all appropriate standards
Gain access to five million educational standards.
ExACT was developed to empower publishers with the ability to correlate their unique content to standards. Using ExACT, publishers are able to use the same robust technology that EdGate uses.  Publishers aligning content state-by-state will have a way to globally correlate their content to all appropriate standards in one fell swoop. Yes, that means your content is automatically "crosswalked" to all states.
---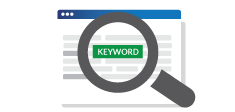 Patented Search and Discovery of New Standards
The framework upon which ExACT was developed is EdGate's Concept Index. The Concept Index is a taxonomical list of educational concepts (terms) that was designed and built on K12 standards and has been refined and improved year after year. The list of terms which has been aligned to all standards in our repository is what ties everything together and allows for a global alignment to all standards.
The user simply chooses the concept(s) they want to 'tag' the item to and hits 'submit'. It is at that point that the item is correlated to any/all standards containing the same concept(s). The correlation remains in 'Pending' status until the designated Administrator, a publisher staff member, reviews and authorizes the alignment.
---

OER Library
Search and utilize 140,000 Open Educational Resources
EdGate offers a vast collection of curated and vetted Open Educational Resources (OER). We've spent years collecting the best of the best OER, aligning that OER to individual U.S. and International K-12 standards and adding robust metadata for easy discoverability. This data, including correlation data, can be accessed through the ExACT platform and integrated into publisher products to supplement existing curriculum or fill gaps.
---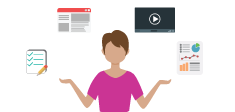 Analytics and Reporting
Generate alignment and gap analysis reports.
The ExACT reporting tool helps publishers generate and visualize alignment data, to search correlation data and create reports that address geographic requirements. Using the powerful ExACT reporting engine, publishers can create on-demand reports for sales or marketing presentations, RFPs or State Adoptions. Product development teams can respond to instructional questions with confidence, knowing they are backed by EdGate's expertise. Report results are available in Word, Excel, PDF or HTML. ExACT provides the ability to query both the Standards and Content in the following report options:
Content Unit Report – this report displays the correlation data from the resource perspective. The resource is listed followed by all the associated standards. View a sample Content Unit Report.
Standards Report – this report displays the correlation data from the standards perspective. The standards are listed followed by all the associated resources. View a sample Standards Report.
Gap Analysis:
Gap analysis is the process of identifying "gaps" between standards. In the case of content alignment, the ExACT Gap Analysis feature helps reveal those educational standards that do not correlate to a specific content unit.
Clients have the ability to:
View correlated and non-correlated standards
Refine correlations
Produce statistical reports that reveal content coverage
This information can then be used for content development, state or district bids, and general analysis of content coverage for a specific standard. All reports can be easily viewed, printed or exported.