Content providers and education platforms need to be assured that the education standards they are providing to school districts are interoperable and can easily be integrated into third party platforms. To support our clients, EdGate has joined the 1EdTech Learning Consortium (formerly IMS Global) as a Contributing Member and a CASE Network Preferred Service Provider, and Sponsor.
As states and education organizations transition to using the 1EdTech Competencies and Academic Standards Exchange® (CASE®) specification, EdGate provides standards that complement those in CASE Network. Beyond the ELA and Math CASE identifiers, EdGate offers a premium selection of standards in the subjects of Social Studies, Science, Art, Health and PE, World Languages, SEL, CTE, Early Childhood, as well as international standards and standards published by nonprofit or private organizations.
How to get access:
Use the EdGate Standards Exchange API to access a premium repository of academic standards, frameworks, and competencies—all available via an 1EdTech-certified CASE 1.0 API.


Already an EdGate client? EdGate can provide the CASE identifiers as a separate data field via your existing API or bulk download in addition to the EdGate UUIDs.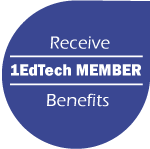 Through EdGate, clients become part of the CASE Network Alliance
Benefits include:
Free 1EdTech membership
CASE Consumer Certification and performance mark for website upon passing
Participation in CASE Network
Featured logo on CASE Network Alliance webpage
Access to preferred services included with an 1EdTech Affiliate Membership
*Note: You will be agreeing to the CASE Network License and Terms of Service.