May 2020 Newsletter
This Month's Top Standards News and Trends
We Know Standards
Education as a whole will be facing many challenges as the new school year approaches, both financially and logistically. EdGate's focus has been on offering services to assist with these challenges. Beginning in June we will be offering our own Open Educational Resources app, CMX, free to students and educators through September 1, 2020. CMX offers educational resources for students K-12 across seven core subjects and is available online as well as through the Microsoft Store. We invite you to check it out. As always please contact us to learn more about CMX or how we can help your company reach more students.
The Team at EdGate

Hot Topic
We have entered into an unprecedented time in history where the entire country has faced the dilemma of closing schools to keep the public safe while readjusting learning priorities and school spending. Unfortunately, many schools funding depends on income and sales taxes for the majority of their money. Because so many businesses have shut their doors and people remain home, spending within their community has been on the decline. Schools have begun to feel this new financial burden.
While most spending for the academic year of 2020-2021 has already been allocated, the question of what the academic year of 2021-2022 is what hangs in the balance. In anticipation of what may prove to be one of the hardest hit academic years, many school administrations are currently minimizing their budgets in view of the financial uncertainty. The most recent CARES Act allocated $13.5 billion to K-12 schools to help combat some of the loss of revenue. Most experts say this will not be enough in order to make the necessary changes needed to reopen schools in the fall while meeting sanitary and social distancing requirements.
There is hope on the horizon. Congress will most likely pass another aid package to K-12 schools in the coming months as schools prepare for the next academic year and the possibility of having to move schools back online in the fall and winter if another spike in cases arise. This spending increase in distance learning options has given a large boost to online educational publishers and is certain to be a trend to continue. In order for schools to meet requirements, many must certify that the online learning material purchased by school districts is robust and meets state educational standards. EdGate is of course able to lend our expertise to any type of digital publisher in need of alignment services. Please reach out to our Account Executives if you would like more information.
By: Lindsey Dumovich
Account Manager

Teaching Trends
Amidst the chaos created by this pandemic, educators have been adapting lesson plans to their district's chosen remote learning approach, whether that be using learning management systems, collaboration suites, take-home packets, or all of these in various combinations. The option to teach electives like art, music, and physical education, which is even more crucial when schools extend remote learning plans for a longer period of time, takes creativity, tenacity, and courage.
Art teachers have used cloud-based software such as Adobe Creative Cloud to encourage digital creativity in the 'classroom', while physical education teachers have tapped into the power of smartphones and wearable devices to make activities more interactive, and communicate these activity results back to the teacher.
In Pennsylvania's Pennsbury School District, students have connected with artists nationwide using Skype, written their own music with free notation programs, like MuseScore and Noteflight, and collaborated on music projects using Google for Education's Flat extension.
Teachers have also used videoconferencing tools like Microsoft Teams, and Zoom to continue student collaboration and give feedback on their work remotely.
In Gig Harbor, Washington, physical education teachers collaborate each week and post the week's activities, which vary each week to hold student interest. A map showing their 'walk/jog' route accomplished that day, or a video showing a specific workout, to even digging holes in the back yard to perhaps plant a shrub or tree! Students communicate with their teachers via email, Google Docs, and/or the District's Schoology platform. All done with an A-synchronous timeframe – due by Friday.
Further adding to the challenge nationwide this fall, is the uncertainty of the economic forecast, and its impact on school funding from tax income, such as Title I funds.
Despite the hurdles before us, one can count on the creativeness of people to adapt…to make things work…to look adversity in the face and say "watch me". 
EdGate will be here to help and participate in the ride ahead, as we all navigate into the future together…
Stay tuned!
By: Larry Johnson
Project Manager

EdGate Services
Install on Student Devices for Free Now through September 1st
EdGate's CMX app of open educational resources is available to install now on student devices. It contains thousands of quality free educational resources to enhance student learning through games, videos, interactive exercises, quizzes, worksheets and more.
CMX can be found at http://correlation.edgate.com/cmx/login.php You can access the resources directly from the browser. You can also access the CMX App via the Microsoft store and it is available offline as well for users of Windows 10.
CMX can also be integrated via LTI integration with Canvas Instructure and is available in the Edu Apps center. https://www.eduappcenter.com/
CMX resources are available for students in kindergarten through high school and encompass these subjects: arts education, health and PE, language arts, math, science, social studies, and world languages.
Access to the CMX resources is available without a subscription until September 1, 2020. If you would like to learn more about CMX please reach out to our Account Executives for more information.
By: Kathleen Ideguchi
Project Manager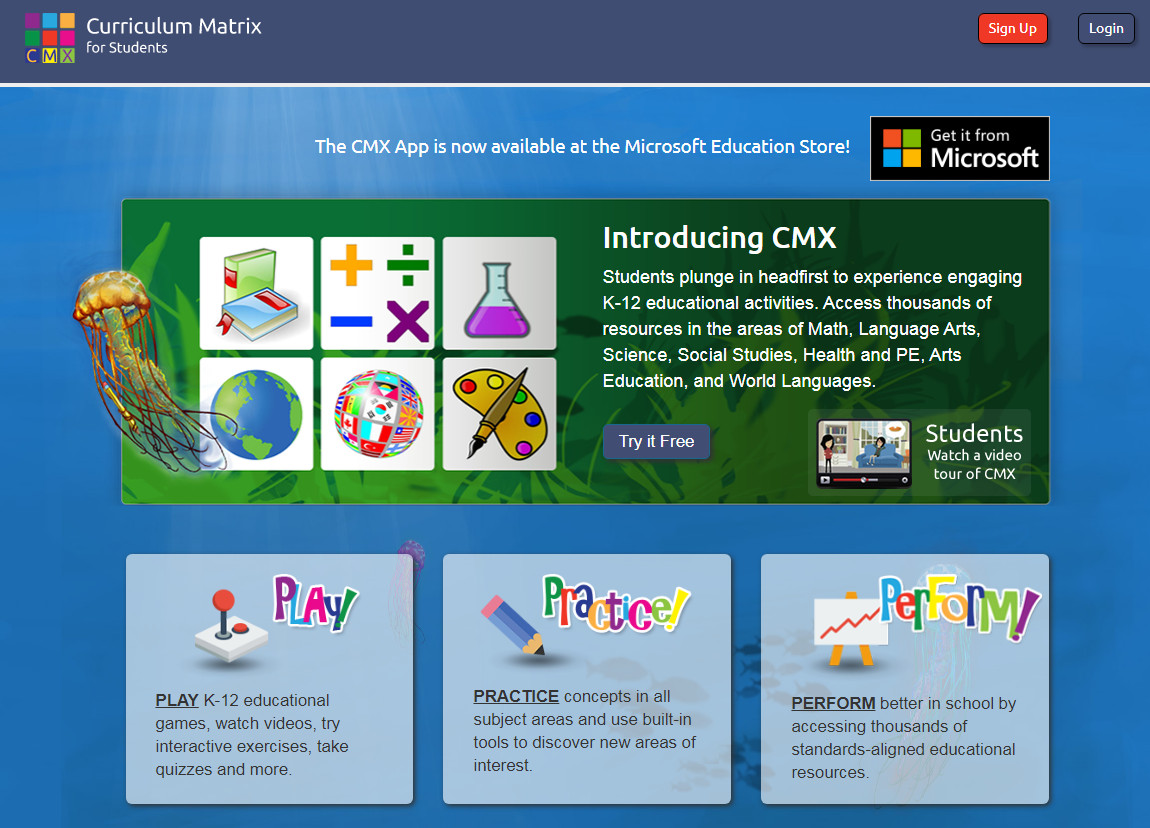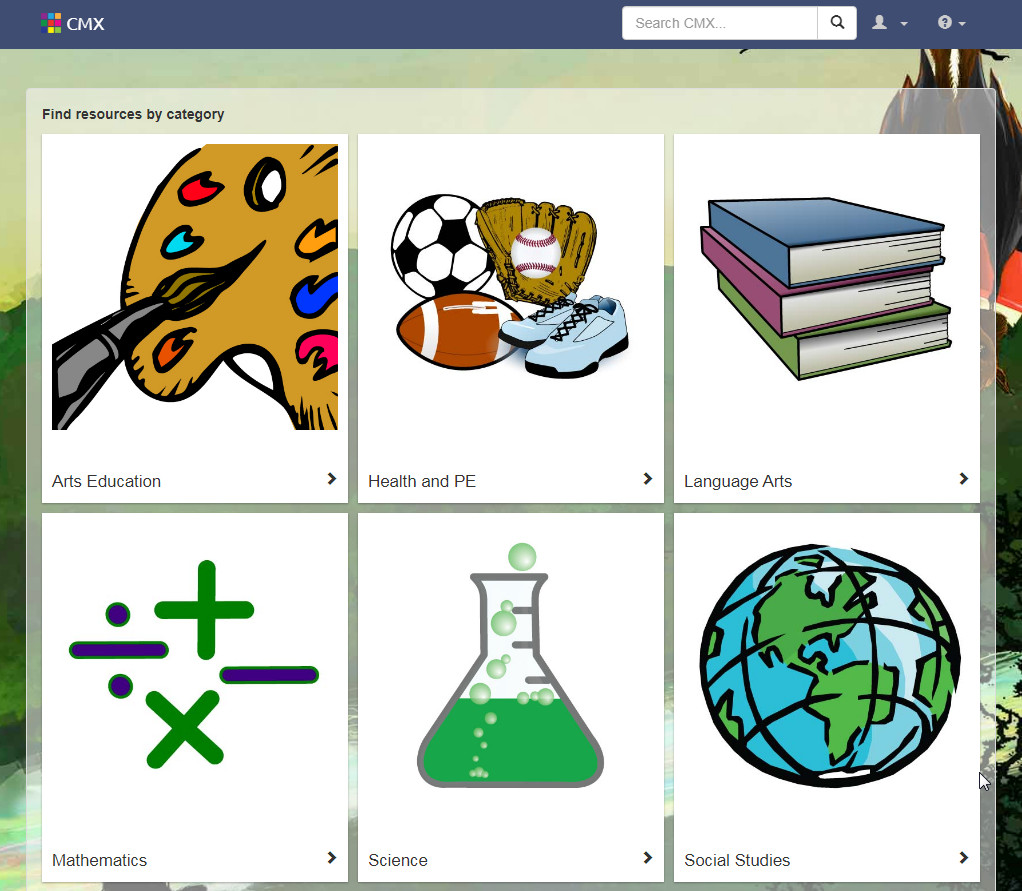 Curriculum Grants and Funding
In this section of the EdGate Observer we point our clients to news about districts, states, etc. that may have available funding for curriculum.
This month we highlight two grants and awards:
Standard Updates
Updates to The EdGate Standards Repository include:
DODEA Standards Science (AD 2016) Grades K,1,2,3,4,5; (NGSS AD 2019) Grades 6, 7, 8, 9, 10, 11, 12
Wyoming Social Studies (Updated 2018) K-2, 3-5, 6-8, 9-12
Visit our social media pages for more details
http://twitter.com/EdGate
https://www.facebook.com/EdGateCorrelationServices/